Saturday, November 29, 2008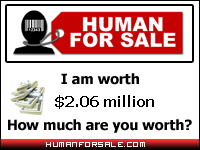 HumanForSale.com -
For Sale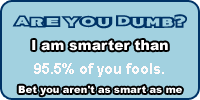 Am-I-Dumb.com -
The Dumb Test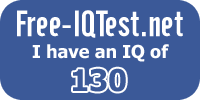 Free-IQTest.net -
IQ Test
try them out guys!
Bolt, an American White Shepherd, has lived his whole life on the set of his action TV show, where he believes he has superpowers. When separated from the studio by accident, he meets Mr. Mittens (actually a female cat) and a hamster named Rhino. Along the way, he learns that he doesn't have superpowers and that the show is not realistic.
(http://www.imdb.com/title/tt0397892/plotsummary)

It was the usual Friday night and we have nothing else better to do then to watch movies. So that's exactly what we did. We went to Alamanda to see Bolt. Basically it's a story about a reality tv show dog stumbles to the real reality for very the first time. every second of the movie is filled with adventures. What I like the most is the characters in the film. it makes me wanna have them all as pets in all their cute ways. The character I probably like the most is Mittens the alley cat. Mein said that the hamster, Rhino looks and acts like me. She said Rhino's chuckles are like mine.... whatever... the story is very compelling thanks to John Lasseter, the producer who had a major influence on the production. In addition, the story is about friendship and love which make it a fun movie for both the old and the young generations. I would recommend you guys to watch this funtastic film!


Bolt it's like The Truman Show.. the main character, Jim Sarrey never been before stepped into the real world..

Owh, after that, we went back to cyberia... to watch the most anticipated movie this trimester.. at least for mein and me, which is SAW V.
damn it's gory and nasty... but we liked it... a lot!
Saturday, November 15, 2008
2nd day (sunday, 19/10/08)
we went to the hospital around 9.30 a.m... as soon as we arrived there, we went to take our working pass at the counter. when we arrived at the ward, many of the nurses, doctors and patients did know us yet. it was an awkward moment seeing them watching us. we went to the reading room to take all the paints and brushes to the wall. just as we started 'vandalizing' the wall, aisyah, the cute little girl came wearing a t shirt and track bottoms. she said she wanted to help. that's the most adorable thing! then her mom came and said to her only to watch. so what she did was took the original sketches in her hands and ordered us to paint exactly like that. yup, she's the boss. adam also came to watch us making us more and more happy to do our job.
3rd day (monday, 20/10/08)
as usual, around 9.30 we leaved for hospital serdang. that time, most of the people at the ward already recognize us. every once in awhile, there's always 'spectators'. some of the patients asked us the price of paiting a while room. they even enquired us where is the location of our office. it was quite amusing. we told them we're just university students. never the less, if we're free, we can do it. of all the 'spectators', aisyah and adam were our favourites as they stayed with us until we go back. our mural was almost finished. that afternoon, aisyah had been discharge from the hospital. we're very sad particularly me because i was so attached her. but there always adam to make us laugh with his crazy antics.
4th day (tuesday, 21/10/08)
today, we're all smiling as we only need to touch up here and there. we could finish it before lunch, but my aunty invited us to the hospital open house since it's still the festive month. after grabing a bite to eat. we hurried up to finish the mural. we finished the mural around 4.30 p.m. then we waited until mu aunty came to evaluate our work. to our relieve, she was very impressed with the whole thing. the idea and the fact that it was a 2-men job. fortunately, she was with a bunch of CUCMS students. my aunty used our mural to test their creativity. it's was flattering. after cleaning up the mess, my aunty took us to her office. ka-ching! it wasnt much, the experienced was worth it. period.
Friday, November 7, 2008
1. Take a screenshot of your desktop without moving/closing any of the windows.
2. Tag 5 people!
i guess she's smiling like this because she always have to see me almost everyday.. is it a bad thing or a bad thing?...sigh
if only she REALLY does lives in my desktop... that would be the ultimate dream!
i guess most of u guys already did this... so i aint tagging nobody... hihihi